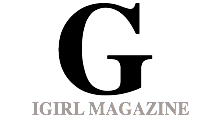 3 Must Visit Beaches in Northern Portugal
The west coast of Portugal is trimmed with beaches; in the northern province of Minho on the Costa Verde (Green Coast), the following three beaches despite the cold north Atlantic water allure tourists from parts of Europe with their sandy surfaces, picturesque scenery and friendly people. These beaches are but a small delightful sample of the beaches found in the northwest tip of Portugal.
Póvoa de Varzim is a city in northern Portugal sitting on a sandy coastal plain. Its sandy beach, hotels, casino, and a refined literary culture in music and theater, make Póvoa a popular destination with northern Portuguese vacationers The iodine-rich seawaters of Póvoa lead Benedictine monks during the 16th century to take sea-baths in search for cures for skin and bone problems. Today many vacationers make the pilgrimage to Póvoa de Varzim in search of these cures
Moledo close to the town of Caminha and minutes from the Spanish boarded is a trendy and hip. The old town of Moledo is charming with stylish cafes and fine dining, attracting Portuguese and Spanish tourists. Moledo is an ideal destination for Wind Surfing and Para Surfing enthusiasts.
The town of Vila Praia de Âncora which is located a short drive north from Viana Do Castelo offers a sandy beach with expanses of space which even on busy week-ends will provide bathers with a space of their own. Âncora's wide flat surface is an attraction for vacationers' with families. Room rates are reasonable but for better prices and location book early.
YOU MAY LIKE
May 01, 2013
September 27, 2012
September 23, 2012