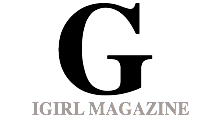 The Top 10 Italian Beaches and Coasts: Beaches of Italy
The Top Ten Beaches of Italy
The biggest problem any traveler could face when picking a destination in Italy is that there are too many great places to visit, especially beaches. Italy offers a lot of great locations to visit along its coastline that combine culture with fun in the sun.
Italian Beach #10: Posada, Italy Posada is located in Nuoro, an ancient town and the main center in the historical district. The 14th century castles are enough to bring any tourist to their knees. The culture in this coastal city is breathtaking and overwhelmingly beautiful. There are plenty of sights to see in Posada, and especially the beaches where you can relax after seeing all that Posada has to offer.
Italian Beach #9: Vendicari, Italy At the costal paradise of Vendicari in Syracuse you can get in touch with nature. This gorgeous beach gives people the opportunity to walk along unpolluted and untouched beaches, this is the beach where you can see turtles lay their eggs and many different breeds of birds navigate to this coastal city, probably for the same reason tourists do. Its lush climate is a big plus for vacation goers.
Italian Beach #8: Salina, Italy On the Aeolian Islands there is an island called Salina, above the sea with beach access. Volcanoes can be seen from every end of this city. In Salina, water sports are abundant; from water skiing to scuba diving, this city has plenty to offer. Water sports combined with Salina's great selection of hotels and restaurants make this city an excellent vacation spot.
Italian Beach #7: Domus de Maria, Italy In Domus de Maria,a popular attraction that brings tourists into Cagliari is the camping. In this city you will be able to camp on the beach in a tent, Vendors are everywhere so there is no need to bring your own camping supplies, just rent it at one of the many affordable vendors. Camping here hardly feels like camping, with crystal blue water and white sandy beaches you may never want to go back home.
Italian Beach #6: Castiglione della Pescaia, Italy A beach in the Maremma countryside is Castilglione della Pescaia. This beach is a touch of old world living. A beautiful countryside surrounded by blue waters and gorgeous architecture is most famous for its untouched and unrivaled surroundings. In this coastal city you will be amazed by what you see, it is almost too much for the eyes to take. The Medieval castle located on the coast is a popular tourist destination and should be on everyone's list of things to see.


Italian Beach #5: Capalbio, Italy A beach well known for not being well known is Capalbio. It is an ancient village surrounded by Maremma countryside that has stayed just how it was for years. It is visited by many important people throughout the year because it is so private and has an atmosphere that is rich with the past. It is also a city famous for its hunting opportunities. It may be more expensive than other beaches but definitely worth the visit.
Italian Beach #4: Isola del Giglio, Italy If you are looking for a great beach with a beautifully rich underwater life a truly natural selection for your beach destination is the Isola del Giglio, located on the Tuscany Coast. With its beautiful sandy beaches and surprisingly blue coves, it is just the place to relax on your next vacation. This beach is a popular tourist attraction but overwhelmingly popular, no floods of tourists.
Italian Beach #3: Taormina, Italy Taormina is another beach in Sicily, well not just another beach but THE beach. The Italian North Beach Taormina is referred to as the jewel of Sicily and Italy and rightfully so. With the picturesque beaches and diverse activities happening all the time it really has something to offer everyone. From beaches to windsurfing with some wine tasting on the way, this coastal jewel is a right choice for any person.
Italian Beach #2: Mondello, Italy If you're looking for a coastal village where you can go to the beach during the day and then visit an array of restaurants, bars, and other unique shops then Mondello, in southern Italy right next to Palermo (One of Sicily's largest cities), is an excellent choice. Mondello is very popular during the summer months because of its famous sporting events and excellent restaurants.
Italian Beach #1: San Vito Lo Capo, Italy A good place to start for a blend of culture and fun in the sun is San Vito lo Capo, a beach that sits in the western coast of Sicily in Trapani. This island by the Sea is most famous for its national park called "the Zingaro", host to beautiful secluded beach. It is also well known for the houses right on the beach so fishermen can fish for tuna. This small coastal village is a beautiful place to visit to enjoy the surf and some turf. This is arguable the Best Italian Beach.
Picking a beach in Italian Coast can be somewhat difficult, so many to choose and so little time. With 90% of Italy being coast there is an endless array of beaches, each having something different to offer to tourists and local natives. If you have a desire, one of these beaches could fill it.
Jason Boehle is the founder of GoldenBookTraveler a blog about traveling around the world. Originally planned as a log to his 7 month trip around Europe and Africa. However, after experiencing the trip of a lifetime, a Pandora's Box of new travel ideas has been opened!
GoldenBookTraveler provides a unique resource for other travelers as Jason logs his trip overseas.
As a discount traveler, Jason seeks out the lowest cost possible for his travels. Thus, many of his posts will cater to the traveler on a skin tight budget who wants to experience the truest form of traveling. Visit the Golden Book Traveler
YOU MAY LIKE
April 27, 2013
August 24, 2013
June 25, 2013