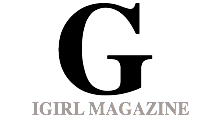 Live music gives premature babies boost

The power of music
Research indicates that premature babies who listen to music receive a boost in growth. A new study and report suggest that the good vibrations of music with its soothing rhythms also help tiny premature babies.
Music's power on the emotions whether from a relaxing piano sonata to the energetic rhythms of dance music may effect more than just our ears and dancing feet. Live music played to preemies seems to promote growth; slow the infants' heartbeats, calm their breathing, and improve sucking and sleeping.
Many hospitals in the U.S already offer a form live music therapy in their newborn intensive care units and its popularity is growing. Therapists say live performances are better than recorded music because preemies can feel the music vibrations.
YOU MAY LIKE
November 06, 2013
July 17, 2013
June 25, 2013