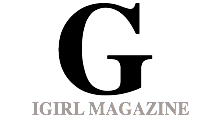 80 Year Old Turns 120 Year Old Artwork into Amateurish Cartoon

Frustrated 80 Year Old Takes Action
Cecilia Gimenez who is 80 years old became upset at the deterioration of a 120 year old fresco and took it upon herself to restore the 19th-century fresco of Christ turning the sophisticated art work into an amateurish cartoon like portrait. Cecilia claims the priest of the Santuario de Misericodia a church in Borja, northeastern Spain gave her permission to restore the work.
Once images of the botched restoration of Ecce Homo (A depiction of Jesus with the crown of thorns.) by Elias Garcia Martinez began appearing around the world the fresco turned into an unlikely tourist attraction attracting hundreds of visitors who queue for a look at the "restoration". The Culture Council of Borja plan to bring in professionals to attempt to repair the painting. Despite the little commercial value of the artwork it was nonetheless sentimental to the citizens of Borja.
According to a BBC correspondent, matters were made worse,when the local center that works to preserve artworks had just received a donation from the painter's granddaughter which they had planned to use to restore the original fresco.
YOU MAY LIKE
April 27, 2013
December 30, 2012